Audi Maintenance
We are Kingham's Croydons are your local Audi specialists. We have a long history and specialise in helping you maintain your Audi We know how important that regular Audi repairs and maintenance can be, not only to ensure the smooth running of your vehicle but also to help you to keep costs down when owning and running your vehicle. Each member of our team has gone through all the intensive manufacturer's training using the latest diagnostic equipment and specialist tools. We take great pride in the knowledge that our team never stop learning and strive to become more knowledgeable in the industry. Our Audi maintenance is carried out with you the customer in mind and we will make sure that your vehicle is repaired and maintained efficiently and 'right first time'.
No-one knows your Audi like we do. So you can relax when your car is in for service, maintenance or repair, knowing it's in the best hands for the job. We ensure to provide you with competitive prices and with genuine Audi parts. At the end of the day, what we quote is what you pay. We can also supply a great quote for wear and tear parts like exhausts, brakes and tyres. If you have any questions about our parts or our Audi maintenance then please get in touch with us today. All maintenance is carried out in line with manufacturer's recommendations, but for vehicles over three years old, we do offer the option of our budget-priced service plans. There are a number of reasons that you should choose Kingham's Croydon for your Audi maintenance but we shall list them for you anyway.
Why Choose Kinghams?
Highly skilled, Audi specialists

Fixed Price Service Plans

While-U-Wait Option

Genuine Audi Parts

Free Collection and Delivery on request

Courtesy Vehicles on request – subject to availability

Approved by all leading Leasing Companies

Open 5 1/2 days a week with Saturday mornings servicing and MOT

Competitively priced servicing

Discount servicing and MOT offers for 3 years + download loyalty voucher

Reception staff who will always offer friendly informative advice

Free documented visual health check of your vehicle

Specialist Air Conditioning centre

4×4 Tracking and suspension geometry set up
Our price promise
We understand that you will be comparing deals with different technicians, which is why we offer the best prices on servicing and Audi repairs. 
Compared to other Audi technicians, we offer big savings and better quality maintenance. 
Call up today for a quick quote for your specific car. 
What Audi maintenance do we do?
We maintain almost all Audi models and are prepared to cater to your individual needs. For a quote on an unusual specific model, we will take your registration plate number and give you a quote based on labour and equipment costs. 
Audi maintenance
Audi vehicles are popular due to their design- as beautiful on the outside as is on the inside. Built in Germany, this car is renowned for its effortless controls placed around the vehicle for both the passenger and the driver. If you would like Audi maintenance, call us up for a quick quote today. 
When should I get my Audi maintenance
We recommend that you get Audi maintenance once every 6,000 miles or 6 months for interim servicing. Our interim servicing includes oil change, oil filter replacements, visual break checks, suspension and exhaust checks so that you can be sure of the quality of your car when you drive. 
We recommend getting a more thorough check once per year with our full maintenance service. Our full Audi maintenance contains all the same checks an interim maintenance service does as well as checking the core components of the car, the replacement of air filters and a top-up of power steering fluid. Our Audi maintenance is great for everyone, whether you only use your car once per month or every day. 
Why not get both, Audi maintenance and an MOT?
Getting your Audi maintenance with an MOT at the same time is a great way to ensure that your car stays in top condition. Many people forget to have their Audi maintenance and suffer from the consequences later on when their car is in bad shape. Combining both the MOT and the Audi Maintenance means that you don't forget about the health of your car.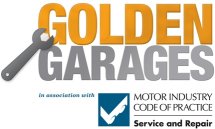 WINNER!
Click here to see article
KINGHAMS – VOTED No 1 out of 6,200 GARAGES! OUTRIGHT WINNERS:
2011 Croydon Business Awards
*Business of the year 2011
*Best Business for Training & Development
*Best Business for Customer Service
*Highly Commended Best Business for Sustainability – Click here to read article